Training
Leadership Development Series - February - July
There are currently no events in this month.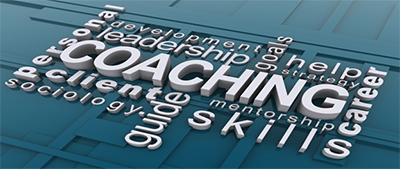 Virtual Executive Coaching
Our dedication to continued leadership development is non-negotiable, so we've made sure our virtual leadership coaching is of a quality you can't find anywhere else.
Our coaches undergo a rigorous selection and training process, with oversight provided by our global coaching team. We continuously monitor the effectiveness of our coaches and their value to clients, ensuring an excellent fit between the coach and coachee.
The best coaches around – we hire the best of the best subject matter experts
Dedicated to both the individual and the organization's perspectives, needs, and goals
Quality assessments for those in executive-level positions
Interactive goal planning and development tools with comprehensive resources
Dedicated support and turnkey services for large-scale coaching offered across an organization
Contact us to discuss a longer-term or large-scale arrangement, or get started now with short-term, on-demand coaching, available within 48 hours.
Get Started Now with Our On-Demand Coaching Service
It's quick and easy to get the support you need. You can purchase 3, 6, or 9 hours of coaching at $400 per hour in one simple step online. Our coaches are ready to schedule your coaching session today!
One-on-One Executive Coaching
Our individual executive coaching engagements are geared toward helping those at the forefront of your organization overcome the obstacles that currently prevent them from reaching their next level of leadership.
Many clients who work with us walk away from the experience with a stronger sense of self, noticeable improvements to their interpersonal relationships (at work and at home), and more effective methods for providing solutions to workplace challenges with their day-to-day tasks and teams.
Team Square Leadership Training
In addition to one-on-one coaching partnerships, our experienced coaches bring their objective lens to custom group training programs. These unique programs provide high ROI training for your business' up-and-coming leaders, providing the opportunity for individual coaching attention in a group setting.
After a process of self-discovery and advanced awareness, leaders on the rise are taught the skills and techniques required for effective leadership and given the tools they need to immediately put what they've learned into action.
SMN Square's Coaching Jewel
Our main executive coaching program begins with a 360-degree assessment that provides invaluable feedback regarding the executive's effectiveness and how others perceive them. Using the results of this assessment, coach and client will co-create a development plan that will become the road map for the upcoming months. (4-6months)
When SMN Square works with a company's leaders, the impact can be felt throughout the organization. If you want to change your company for the better, start at the top of the pyramid!
Want to advance your sector, whether it's nonprofit, faith based or private business? Want to stand out in your organization's/business' leadership? Contact SMN Square to see what we can do to help your business/organization.
1- Hour Power Coaching
High-performing professionals and executives are so busy that they may not be able to commit to a long-term executive coaching engagement at certain points in their career. Fortunately, it is possible to benefit in important ways from a very brief (even 1-session) coaching process. SMN Square, Inc has learned that ONE highly powerful conversation often can help people to shift their perspective, embrace positive new ways of thinking, and commit to implementing new strategies for success immediately.
In some cases, we've learned this lesson in the course of discussing the prospect of coaching with someone inquiring about our professional services. It's been astonishing to see that just that single conversation sometimes has led the person to amazing insights and a commitment to making major changes in their professional and personal lives. Some of those individuals have been so pleased with the conversation that they didn't feel the need to hire us or any another coach or consultant at all. Others have decided to build on the power of that first conversation by entering into a longer term coaching engagement with SMN Square, in which they continue to develop their leadership skills, grow their businesses, and feel more fulfilled in their careers
SMN Square is sensitive to how busy you are and how important it is to identify and implement new strategies ASAP. We are available to have this powerful conversation (up to 1 hour) in person, over the telephone, or via Skype video conferencing. The fee for this brief, targeted, and potentially transformational experience is $250. For further information, call me at (877) 367-4359 Ext. 1 or email me at Shawn@smnsquare.com.
Schedule your in person consultation.
Schedule a consultation to customize your training experience.